Chapter 9
Our Remote Team & Odd Locations
We have a Remote Team & We Live in "Odd Locations"
Let's break some common "rules" of creating a tech company. 1) You need to be in a large tech drive city. 2) You need an office that everyone comes to and works from. ... These are just myths. Read on...
Not in NYC or the Valley?
Allan and Steve have built their careers from their home-offices and living room couches in small-town, suburban USA. In fact, through 2007, Allan lived on the outskirts of Birmingham, Alabama. He's since moved back to his hometown of Panama City, Florida to be closer to his family while his children are growing up. Steve unwillingly lives in Jacksonville, Florida.
Living in a well-connected tech hub has many positive aspects, but it comes with a negative side. Whether the residences of these huge, metropolitan areas realize it or not, living there is a double-edged sword.
Allan says...
"I don't really understand the phrase 'double-edged sword.' Wouldn't a double-edged sword be better than a single-edged sword? Seems to me like that would be a good thing. I don't know..."
Explaination
Being connected to other people is hugely important. Having friends that can help you promote your service; hire you, themselves; and recommend your services to others is a huge plus. It's more important than actually being skillful--in fact, think about this: would you trade 10% of your creativ- ity for 1000 additional real friends? The mindset of a resident in a dense metropolis is different. They are inherently more social, they attend more meet-ups and workshops, and they're always meeting in groups for dinner or coffee.
Contrast that with suburbia. Often, weekday life and weekend life is centered around a church, family activities, or even things like yard work and home maintenance. A ten-minute drive to a coffee shop, for some, seems to conjure up a larger mental barrier than a ten-minute subway ride for others.
Allan says...
"If you're ever in New York, check out the Jewish delis in Queens. If you're visiting Philly, skip Pat and Geno's Philly Subs and head over to Tony Luke's."
Steve says...
"Yeah, check out Allan, the big world traveler. Food is his favorite subject."
A benefit that Allan and Steve have found in being outside of these large cities is that they are able to periodically have original thoughts. This happens 1) because they're smart and handsome, and 2) they're not surrounded by the same people reading the same things and talking about the same articles, stories, and applications. They're not subject to the same fears and preconceived notions of "how it works." They're ignorant about things they should be "scared" to do (like throwing conferences or starting new projects).
Allan says...
"I don't know every city in the world. You might be in the most perfect city that mixes tech and family with a small-town feel and people that support, promote, and connect to each other. I would imagine this utopia to have strong WiFi breezes, rivers of hot coffee, trees that bear iPads and perhaps a lake of chocolate pudding--okay, I just want to swim in a lake of chocolate pudding."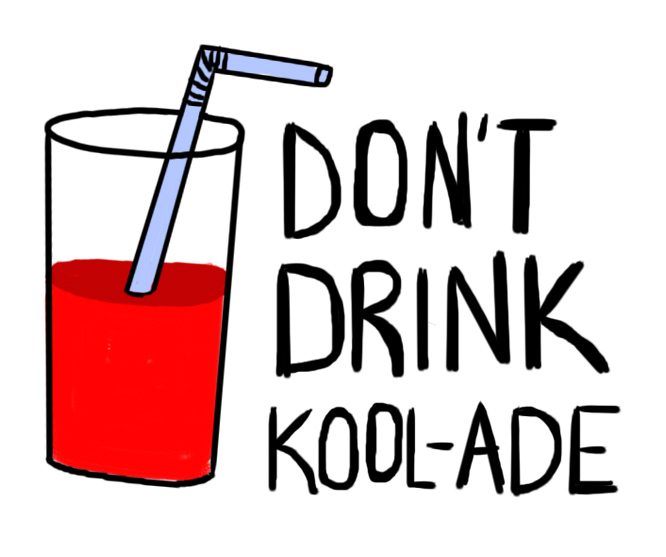 Wherever you live, you should be constantly extending your network of friends. This isn't about glad-handing and being fake. Genuinely meet people, connect with people in person, have coffee together and help them in some way, BUT always put yourself in situations where you can think differently (unlike the rest of the sheep). As a human, you'll naturally follow the leader and start thinking like everyone else (David Koresh). Avoid the mentality of a sheep...also avoid cults in general. That's really just a bonus life lesson tip. You might appreciate it later.
Don't drink the Kool-aid...
Remote Teams Don't Need An Office
Allan and Steve have never opened an office. Currently they work from home, coffee shops, and co-working desks. Allan changes locations depending on how he's feeling that day or at that moment.
Allan says...
"I'd like to one day have a central office for me and a few of my friends to work at, but it would have to be a place that I want to go. I' d say probably something like Pee-Wee's Playhouse meets Rob Dyrdek's Fantasy Factory--where no work actually gets done."
Fake Deadlines
Like most people, Allan claims to work best when under a deadline, so for the past several months, he's been experimenting with work environments. He's created fake deadlines. Here's how it works: He divides his work day up into 2-3 blocks of time and assigns himself tasks to accomplish during those times. After he completes his tasks, he changes locations (which happens 2-3 times per day). Changing location allows for blocking out distractions (and helps to sooth the ADD).
He'll start his day at a coffee shop and give himself two hours to blog or design something for one of the apps. He'll finish those tasks and move on to his co-working desk. He doesn't bring money or a lunch, so he's forced to finish his next set of tasks before going back home to eat lunch. At home, he helps with support on the apps and calls users. He ends the day with emails or a Spanish lesson via Skype with a tutor in Costa Rica.
Allan says...
"Estoy muy sexy y divertido estar con!"
Steve says...
"Allan is so internacional!"
Why Coworking Works
Humans are social animals. There is a need for face-to-face interaction. You can be a recluse for many years, but eventually you'll need to escape your cave. Allan worked from his home for three years before he started look- ing into coffee shops. Maybe you're like Allan and Steve and you do some of your best work at home, in your underwear, un-showered, looking and smelling like hell. Video chat one of them right now. They're probably not wearing pants.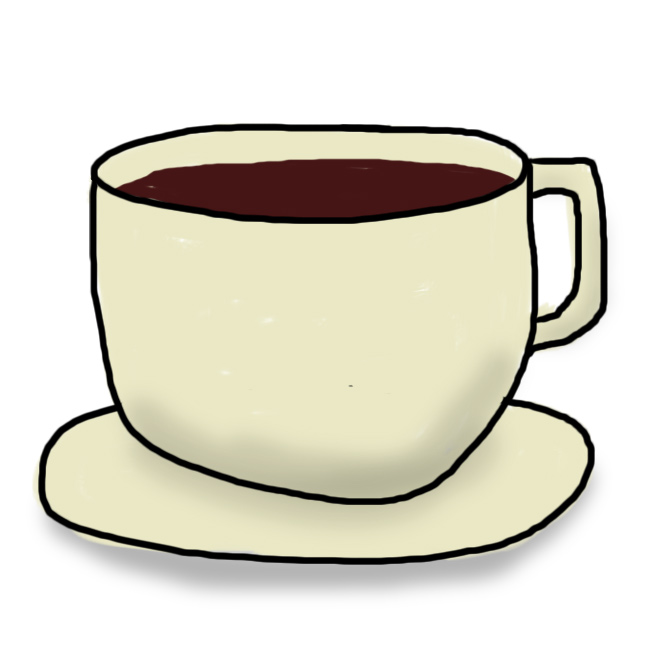 Try out co-working for a few days a week. It's not about the desk; it's about the community. This isn't a co-working book, so no more on that, but give co-working a shot.
Have a Remote Teams & Don't shrink your talent pool.
You shouldn't strictly look for talent locally. LessEverything doesn't have an official headquarters or central office, and the team isn't located near each other, so obviously, the hiring process is based on skill level and affordability--not location. We've spoken to many people who insist on hiring local or that moving talent on-site is the key to building a company. Although that's the key for many people building their companies, it can also be an ego move. There's power in having your team at your fingertips. There can be arrogance in being the boss.
Clients used to call us and ask where LessEverything was located. The answer "officially" is Jacksonville, Florida, though everyone works remote. When you hire local, your talent pool shrinks. When you force people to work on-site, the talent pool shrinks further. Hire the best you can afford. You don't want to shrink the talent pool. Clients understand this and want you to hire the best, and deliver the best product you can for their money.